CONSORZIO KAIROS
Kairos is a consortium of social cooperatives working to empower and promote Italian local communities and territories. Since its foundation in 2001, the consortium offers services and create relations with full respect for the dignity of people, their history, their work.
It aims to enhance social inclusion and valorize local communities supporting the sharing of a non-profit culture and values and generating virtuous solidarity networks.
Consorzio Kairos acts as a creative lab in which solidarity and local empowerment actions combine with new ideas, innovations and refurbished relations with distant realities from profit and non-profit sectors.
The consortium deals with different vulnerable targets such as minors, young people aged 18 – 30, psychomotor disability, elderly, migrants, socio-economic disadvantaged adults.
Its main activities for social inclusion in the local communities refer to active labour policies, community empowerment actions, international exchanges across Europe for young people, construction of social innovation projects, educational and training activities.
Website >> consorziokairos.it
13th PRIMARY SCHOOL OF CHALANDRI
The school is located 12 km from the centre of Athens, the capital city of Greece and collects200 students aged 6-12 and 25 teachers.
Its educational objectives are focused on developing students' personality and autonomy; teaching values such as respect, freedom, tolerance to disadvantaged social groups, including newly arrived migrants; preparing pupils to participate in the social and cultural life of their place and the world; preparing students for the next stages of their post-primary school education; improving relations with parents, the local community and authorities; fostering intercultural understanding; promoting common European values; encouraging school teachers to participate in innovative actions related to their development, in order to acquire the ability to bring about changes in the level of modernization and international extroversion at school.
The school is partner in several European programmes, such as Comenius "Play with me not with PC" (2012-2014), Erasmus KA2 "Maths is everywhere" (2014-2016), Erasmus KA2 "Pour un monde allant vert: laissons les enfants faire" ("For a greener world : let the children act") (2015-2017), Erasmus KA2 "Ready, steady, go to 2020" (2018-2020).
Website >> 13chalandri.weebly.com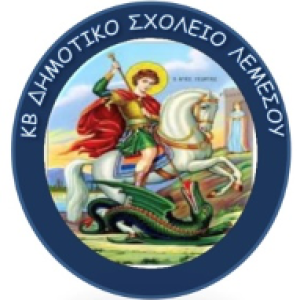 DIMOTIKO SCHOLEIO LEMESOU 22 – AGIOU GEORGIOU, CYPRUS
Our school is a public school, named 22nd Primary School Saint George, officially Dimotiko Scholeio Lemesou 22, Agiou Georgiou. It is located in Limassol, the second biggest city of Cyprus. Next to our school there is a church dedicated to Saint George thus our school got the name of it.  It's the 22nd out of the 29 schools we have in the city of Limassol.
 About 200 children between 6 and 12 are enrolled currently at the school, and its personnel consists of 21 teachers, amongst them a headmaster and four deputy headmasters.
The school was built in 1986 and it consists of 12 classrooms, a Design and Technology lab, music and art classrooms as well as an ICT lab.  Every classroom has a computer, a projector, interactive board and wireless internet.
In our school, we adopt learner centered education for classes we teach. We aim to grow individuals who have self-confidence, care for humanity and think creatively. Through the education programs we apply, students are prepared for the future as hardworking, open minded and considerate individuals.
Website >>dim-lemesos22-lem.schools.ac.cy
EUROPASS BERLIN BERATUNGSBÜRO GmbH (EBB)

EBB is a certified training centre based in Berlin that offers international training courses for adults and school staff.
Our organisation is furthermore active in the field of mobility programs at local, regional, national, European and international level.
Europass Berlin GmbH is responsible for vocational education and training for learners, school staff and apprentices and promotes their professional, cultural and personal knowledge.

Europass Berlin GmbH also develops activities and projects addressed at people with migration and immigration background with the aim to foster their integration and social inclusion in the EU-countries.

Europass Berlin GmbH is applicant of and partner for mobility projects in cooperation with several German, European and international educational institutions and companies with the aim to support vocational education through internships and trainings for students, trainees, teachers and professionals locally and abroad.

Europass Berlin GmbH also offers language and training courses for students and school staff, in particular about innovative teaching strategies, such as STEM and STEAM, Flipped Classroom, Project Based Learning and Student Centred Learning.
GoINNO INSTITUTE 
Has been established in 2016, as a non-profit private organization dedicated to science outreach and STEM education. Its goal is to increase the awareness of STEM importance and to excite the young generation to start loving science and maybe someday pursue their studies in STEM areas. Therefore, GoINNO's team is dedicated to STEM projects alongside guiding science days for primary and secondary schools developing our own curriculum with hands-on activities lead by our teachers. 
In our work, we do hands-on experiments with chemistry, physics, and engineering materials and use innovative technologies such as 3D pens, 360° video, and augmented reality (AR) tools for learning STEM while having fun doing the experiments. A video on how children work in our STEM activities can be found here: https://vimeo.com/658757336. 
The staff of GoINNO Institute has extensive experience in the organization, coordination, and implementation of workshops for children in Slovenia and teachers from all over Europe. They are experts in the design and realization of study programs for STEM education.
Website >> goinno.si
COMPREHENSIVE INSTITUTE SETTIMO 3
The institute is located in Settimo Torinese, a large industrial area in the outskirts of Turin (IT). It groups two pre-primary schools, two primary schools as well as two lower secondary schools.
Students' families come from different socio-economic backgrounds and this heterogenity makes teachers' educational tasks more challenging and stimulating. Its main objectives are boosting digital competences and supporting the development of and the interest in science technology, engineering and maths (STEM) competence; increasing language competences, even through CLIL methodology implementation; enhancing  project-based learning, and promoting learning mobility; strengthening laboratory methods and laboratory activities.
The school took part to Erasmus projects too, such as ERASMUS PLUS KA1 (2018-1019) which was created with the aim of promoting digital skills and innovative teaching in schools; ERASMUS LANG4KIDS (2020-2022), whose main objective was to improve and strengthen the digital and linguistic skills of adult learners through the CLIL methodology and to update the teaching methods.
Website >> icsettimo3.ed.it
NUESTRA SEÑORA DE LOS DOLORES
The center is located in the neighborhood of Los Dolores in Cartagena and is focused on the Early Childhood Education stage (3, 4 and 5 years old) up to sixth grade (11.12 years old).
 It is a school of Infant and Primary Education. The student body is mostly migrant with fragile socio-economic backgrounds.
All the projects and programs contribute to work on improving students' opportunities of being active citizens of their community. In the center the main projects refer to health, physical activity and sports, library, reception plan, plan reader, mathematical logic plan, school self-protection, digital centers, Sele (foreign language teaching system), scholar Orchard, Erasmus projects, contingency plan, Clean air, yellow wire.
The Management Team is made up of the Director, Head of Studies and Secretary.  Each department has a coordinator, active in different educational areas: Library, Health, Bilingual, Occupational Hazards, Clean Air, Erasmus.
Website >> ceipbilinguelogrupos.blogspot.com